There are some characters that can be considered as the least played champions League of Legends. LoL developer Riot Games released 156 champions, with Akhsan as the final champion character. However, it looks like Riot won't be releasing new champions any time soon.
In some of the additions and updates in the last patch, Riot is focusing on reworking the old champions. Because some of these old champions were not touched at all. Perhaps, their abilities are no longer relevant to the needs of today's gameplay.
Another consequence of this update and the addition of new champions is that some champions are completely missing from the Summoner Rift. They are rarely banned and picked. Some of these champions you may still play, but this information is based on pick rate and ban rate statistics.
We will explain some of the less desirable champions. We will also explain a bit about the reasons why these champions are less popular in the meta now
List of Least Played Champions in League of Legends
If you want to know about the rarely picked champions. Here is a short list of the ten rarely picked champions. If you want to know about the rarely picked champions. Here is a short list of the ten least popular champions. This info is info from high-rank game data. They include:
Illaoi
Taric
Vi
Vel'Koz
Rammus
Anivia
Yorick
Kled
Singed
Aurelion Sol
Taliyah
Do you remember that Taliyah was once a mid-laner? Taliyah is a fairly popular mid-laner. That's because of her ability to deal burst damage.
In addition, the combo of skills also makes Taliyah quite attractive to pick. Her ultimate skill, which can take out a wall, can limit the enemy's mobility. This wall can also provide an advantage for Taliyah to traverse far distance in a short time.
Unfortunately, Riot nerfed her by eliminating the area of effect on her Q. This reduces the clear wave ability in the mid-lane. The ability of this area is transferred to single target damage, which makes Taliyah switch role to become a jungler.
This time, she was still quite popular because the champion's mobility was still quite high. This ability then gets nerfed little by little until he is knocked out of the jungle. Even so, the skill combo can still deal fairly great damage.
Unfortunately, she has to do it from the jungle, which affects his ability on the lane. Until now, we never see Taliyah in the jungle anymore. So we hope there is a significant update for her.
Skarner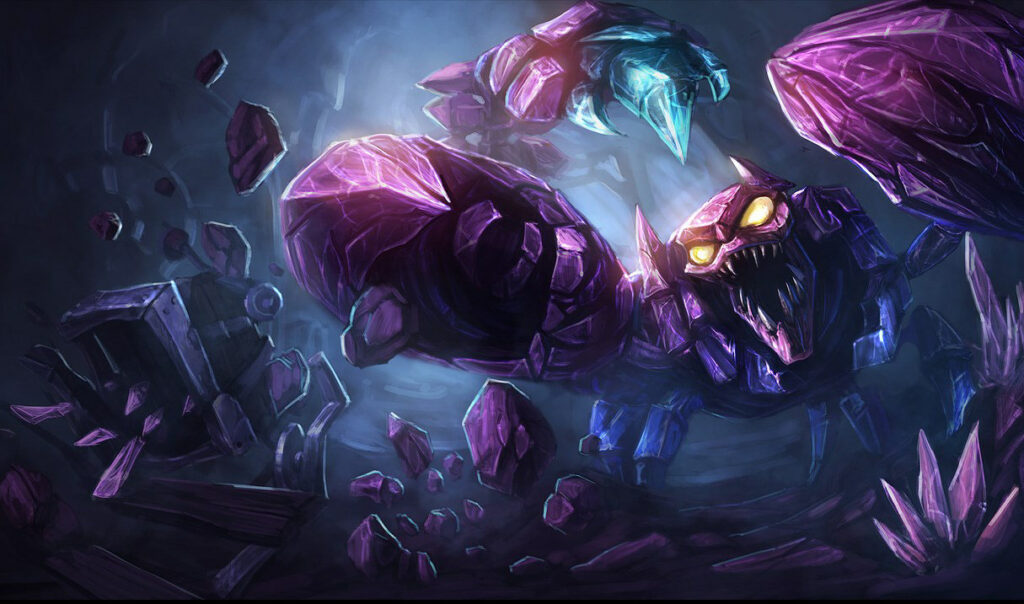 If your team has Skarner, he has two main tasks. First, he approaches the enemy and then pulls towards him. Second, he will force the enemy to buy Quicksilver Hash. This item is able to prevent what Skarner can do.
The main problem lies in weakness number two. When an enemy buys a Quicksilver Sash item or uses a summoner Spell cleanse, Skarner becomes useless. In other words, if a champion can be already countered with one item, the champion is certainly not flexible and cannot be a mainstay in battle.
You can try alternative picks to Skarner by making him fill the top lane. Maybe with his bruiser gameplay, he'll come in handy. However, for now, he is a jungler with a low pick rate.
Aurelion Sol
Aurelion Sol is an extraordinary being. He is a being from the heaven who is in charge of creating most of the stars in the League of Legends universe. When viewed from the lore, Aurelion Sol has an interesting story. However, this does not mean players want to play him.
He has a unique "Push and Roam" playing style that doesn't quite fit into modern games. Now he is perhaps the least played champion League of Legends. Aurelion Sol has a fundamental weakness such as he cannot hide in the bush. So, this is what makes him less desirable.
Push and Roam's playing style has the disadvantage that it has to rely on compact teamwork. This may be difficult for those of you who play solo. In addition, this champion needs a deeper understanding of map awareness and high-level game macros to bring out his best potential.
Moreover, it's easier for you to counter Aurelion Sol if you use assassins and champions who have a high level of mobility. Another weakness is this champion is quite difficult to win the game in the early game. So the chance of getting hit by a snowball from the enemy will be greater. If you are a player who plays in the solo-ranked queue, don't take this champion.
Due to some of the reasons above and maybe some other reasons, Aurelion Sol is becoming a less popular champion who plays in the mid-lane.
Rek'Sai
Rek'Sai bears a resemblance to Azir in reasons why she is a less desirable champion. She became the tournament champion back in the day. Then some nerfs are given so that she doesn't dominate the battlefield too much.
Rek'Sai is a very good champion but only in the early game stage. She has a little crowd control that makes her have to depend on her friends to gank.
Her ability to open maps through tunnel excavation is a mechanical ability that might be quite helpful. She can kidnap enemies anywhere and travel around the entire map, it sounds like an extraordinary ability. However, sometimes it's still not worth it.
Azir
Azir is a champion who has a low pick rate in solo matches. However, he had high usage on the professional battlefield. Riot continues to nerf this hero in most patches. Even so, his abilities are still feared in professional matches and are used by pro players.
Unfortunately, this statistical data still does not lift usage in solo queues. The weakness is in the ability barrier, long skill cooldown, and low damage that puts this champion on this list. Again, the less desirable mid-champion.
Taric
Taric is actually quite strong. Moreover, if the enemy team has a lineup that focuses on their engagement and builds up damage. Unfortunately, Taric used to be popular with the strategy popularized by boosters in solo rank.
In 2018, you will definitely get to know the duo's popular meta – Taric healing while doing a freeze lane strategy. Meanwhile, Mater Yi gets a camp in the jungle and clear wave with Alpha Strike ability.
As a result, Master Yi was able to enter the battle with a full item state because he was continuously given farming and Taric continued to heal as an addition to Master Yi's survival ability. This meta was terrible at the time and made Taric have to accept the nerf that weakened him.
Ivern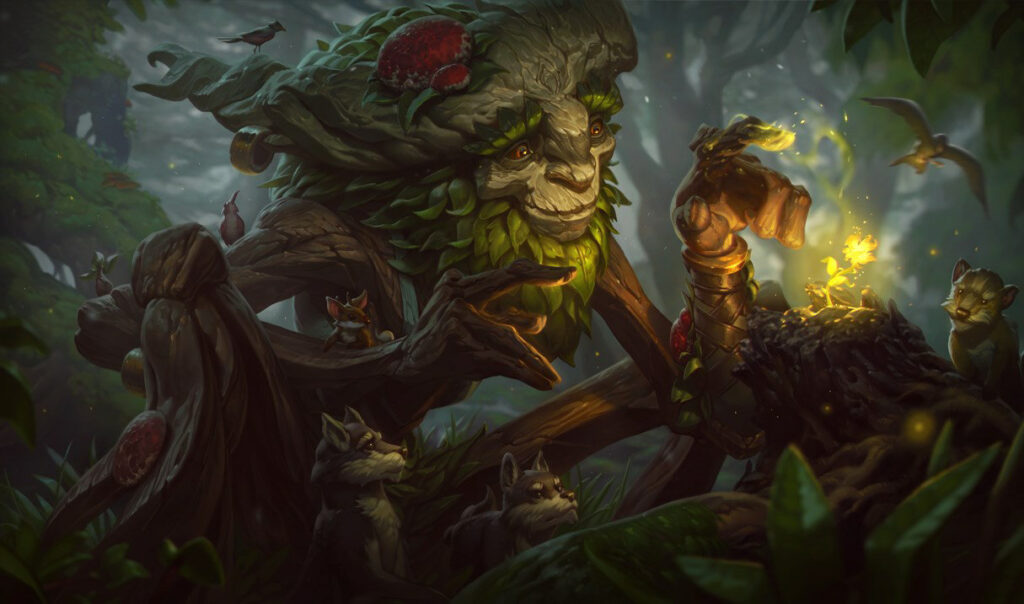 Ivern is actually a champion with a pretty cool design. Unfortunately, this still doesn't help his pick rate in the solo rank queue.
Riot describes Ivern as a cool and peaceful tree character who loves life and avoids killing forest monsters. Just like the gameplay, Ivern brings the game without damaging the surrounding environment. He can protect his teammates and provide crowd-control effects, which are actually quite common for typical support champions.
That's why he is less popular among support champions who have more flexible abilities. In solo queue, you will rarely find this champion. However, in high-level professional matches, Ivern occasionally becomes an alternative pick.
Kalista
Kalista is a champion that requires above-average player mechanic skills and micro plays and takes time to master. She is able to run when attacking automatically and change targets automatically during execution.
When you master her, Kalista becomes a champion with fairly large damage dealt, mostly during the early game. Until now, Kalista is still quite popular among high-level professional matches. This is thanks to the ability to secure objectives with Rend, additional tools, and an added layer of security with Fate's Call.
Due to her popularity in high-level matches, this champion later earned a lot of nerfs. This is done because professional players will choose this hero to secure the early game continuously. Consequently, Kalista could be the least played champion League of Legends.
Aside from the sheer number of nerfs given out, there's another reason why Kalista is rarely found in solo play. Her ultimate skill that requires a connection with other players and the lack of damage scaling ability in the late game makes her a less effective champion for solo players. Until now, Kalista is the ADC champion with a low pick rate.
Rumble
Rumble also seems to be on the list of champions who are more useful in professional matches and perhaps, the least played champion League of Legends. He has significant strength in the early game in both lane and jungle. However, his dependence on his position in issuing ultimate skills makes him less effective.
Because he has a skill range that is too close and limited. However, if Rumble has the right resource and item items, it can be the key to victory for the team that uses it. Unfortunately, the range mage is too close to make it rarely picked.
Corki
Corki can deal enormous damage when entering the late-game phase. Unfortunately, not all games will end at the late game, depending on the enemy's ability to snowball and interfere with Corki farming. Corki has a passive turn of 80 percent of his basic attack into magical damage.
That means Corki has to make a lot of item to be a marksman. Making a marksman item means that it requires quite a lot of farming and gold. In addition, Corki also has a fairly low base HP, where the only way of mobility is his Valkyrie.
The need for items makes the gameplay in the early game less helpful. Corki can only help execute champions who are dying to help teammates.
Final Conclusion on Least Played Champion League of Legends
From the list of champions above, they have their own reasons why they are rarely picked. I'm not saying they're completely bad. Because basically, every hero can bring out their maximum potential if they are in the right hands.
You can choose these champions as a cheesy pick. In other words, you will blind your opponent to the abilities that your champion can unleash. Of course, this is an advantage worth considered.